Gary Russell
Gary.Russell@ritzcarlton.com
(321) 438-0463
Orlando, FL

United States
---
The Ritz-Carlton Orlando Grande Lakes


Wine Steward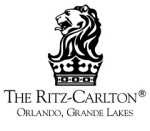 ---
It's amazing how someone's passion can affect, and infect, everyone around them. That's how I came to discover my love for wine, I had been working in restaurant service for 10 years, all the while, hoping that I would discover my passion somewhere outside of a restaurant. But as fortune would have it, in August of 2012 I landed a job at K Restaurant & Wine Bar. While working for corporate restaurants I had always viewed wine sales as a chore, just another "quota" to be met. Working at K forever changed that perception. The head Chef, and owner, Kevin Fonzo has the passion that I mentioned in the introduction of this story. He is one of the most passionate, genuine, loyal, generous, caring professionals that I've ever met, or had the pleasure of working for. He has incredible talent in the kitchen, and even more important to this narrative, loves wine.
Over the course of my first year at K, I started believing that I was capable of so much more in my serving abilities, and in my life. I started looking at ways I could "up my game" when it came to creating an amazing dining experience for our guests. Wine Pairings!! That was it! I started drinking, and studying wine with great enthusiasm. This quote from wine critic Luigi "Gino" Veronelli (1926-2004) pretty much summed it up for how I was feeling. "The flavor of a food almost always reveals the quality of a wine and exalts it. In turn, the quality of a wine complements the pleasure of a food and spiritualizes it.".
Taking the Introductory Sommelier Exam seemed like the logical choice. So, I registered, and passed on Halloween 2014. I began broadening the scope of my studies. A month before I took that exam, Chef Fonzo took a few of us from the restaurant to Napa & Sonoma. I had never been there before, and it really opened my eyes as to what was possible in the world of wine, and my own desires to travel the globe. Wine has filled the gaps in every aspect of the life that I've set out to create. I then passed my Certified Exam in December of 2016, and in September of 2017 landed my dream-job as Sommelier for The Ritz-Carlton Grande Lakes. In June of 2018 I attended the Advanced Course in Dallas. 2018 has been the most wonderful and explosive year of my life. I have begun studying French. I went to Pinot Camp in the Willamette Valley, the Pinot Not Forum in the Russian River Valley, W2U in Walla Walla, Mission SB in Santa Barbara and Paso Wine S'cool in Paso Robles.. all inside of five months!! What an awesome ride. Considering I didn't even drink wine seven years ago, this has been an unexpected miracle and one hell of a ride. What's now possible is becoming a Master Sommelier, working as a wine consultant, traveling the world and aspiring to be the Wine Director for Marriott International Luxury Brands (MILUX). La vie est belle!