Tom DiNardo - The Wine Zealot
1 (855) 946-3825
Seattle, WA

United States
---
Winery & Wine Appraisals


Sommelier, Wine Appraiser, Auctioneer, CEO & Rainmaker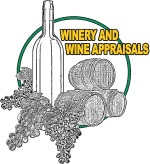 From early childhood going forward Tom DiNardo was in awe in witnessing the pleasure his parents experienced from wines. Tom realized after his very first sip of California Cabernet at three and a half years of age this magical elixir brings joy makes people happy. As a young man living in California, Tom's passion for wines continued to grow as he toured various wineries in both Napa and Sonoma County in the early 1980's.

In 1987 he landed his first professional wine job as a "Cellar Rat" just prior to earning his bachelor's degree. He later held various positions in the retail wine world such as sales representative, category manager, wine consultant, and sommelier.

In 1993 Mr. DiNardo founded his two wine focused companies. His charity wine auctions company (www.DiNardoandLordAuctioneers.com) gave Tom DiNardo an opportunity to preside over some of the nation's preeminent wine gala events such as The Jackson Hole Wine Auction, California Wine Masters, The First Press Weekend of Wine, and The Hilton Head Wine Auction to name just a few of the many esteemed wine events. He has worked as a wine auctioneer for Edward Roberts International.
Tom also built his second company Winery & Wine Appraisals (www.WineryandWineAppraisals.com) in 1993. He is a nationally recognized wine appraiser with years of professional training and decades of experience now behind him. Tom DiNardo holds multiple appraiser designations that he has earned from many appraisal organizations. He is Uniform Standards of Professional Appraisal Practice (USPAP) compliant. Mr. DiNardo's company provides spirits & wine appraisals, winery appraisals, distillery appraisals, and brewery appraisals. Tom has served hundreds of clients, and today his services have expanded to now include wine inventory, wine consulting, scope of damage evaluation, counterfeit wine identification, wine fraud detection, wine acquisition, wine liquidation, sommelier, and expert witness services.
During the late 1990's Tom began building his wine persona – The Wine Zealot. He continued his wine education, and never passed up an opportunity to broaden his knowledge base and contribute to the wine profession he so dearly loves. As a freelance wine writer, Mr. DiNardo has written articles for dozens of wine magazines such as Decanter, Wine Enthusiast, Wine Adventure, Santé, and WineSquire.com. He has also been a contributing writer, assisting nationally acclaimed journalists, in trade journals, newspapers and magazines.

In the early 2000's Tom DiNardo began his role as formal wine educator in teaching people, classrooms, and event attendees about the joys of drinking, collecting, and living all things wine.

His all-consuming passion for wine (pun intended) continued. In 2007 Mr. DiNardo completed his master's degree in wine and spirits to earn his sommelier diploma from the International Sommelier Guild. Immediately thereafter Tom began became a wine judge for many, many, wine competitions such as The West Coast Wine Competition, California State Fair Wine Competition, Denver International Wine Competition, Northwest Wine Summit, and The Indianapolis International Wine Competition.

In 2008 Tom made a wine pilgrimage to Europe and had a wine enlightenment experience while traveling through all of the famous wine regions of France. In 2010 Tom DiNardo helped the Commanderie de Bordeaux in his role as Founding Commandeur to open their Seattle, WA. chapter.

Tom DiNardo is also a professional actor and voice over artist, and he has appeared in television shows and commercials. He is an avid amateur mycologist and takes every opportunity to forage for edible wild mushrooms and plants.
The Wine Zealot
(Tom DiNardo) can be viewed on his YouTube Channel (https://www.youtube.com/channel/UCbBH-GOW5Tb8mY5HZ4FovHw/featured
)
.